By Megan Erbacher
The Message assistant editor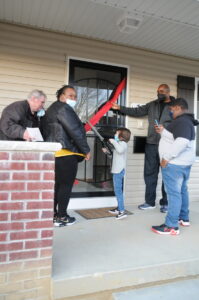 The New Year brought a new home for Cornelia H. and her two children. Standing on the porch of her new Habitat for Humanity Evansville home, Cornelia threw her hand in the air in excitement as she talked about her journey with Habitat.
Cornelia's home was dedicated Jan. 13 in the 700 block of Herndon Drive on Evansville's Northside. It's the 13th completed house in St. Theresa Place, a 14-home Habitat for Humanity subdivision located in the Diamond-Stringtown neighborhood.
Ground was broken for St. Theresa Place in August 2020. The subdivision shares the land formerly occupied by St. Theresa Parish with the new home of Catholic Charities.
Currently, Cornelia and her son Elijah, 10, and daughter Skylar, 6, live in a small three-bedroom apartment. Cornelia said the new home will provide stability in their lives. Her kids can't wait to move in and have their own yard to play in with hopes to have a trampoline in the future.
"I'm looking forward to being able to mark my kids' heights on the walls. … When I got the call that I was accepted into the program, I was joyful," Cornelia said. "I cried and prayed to God."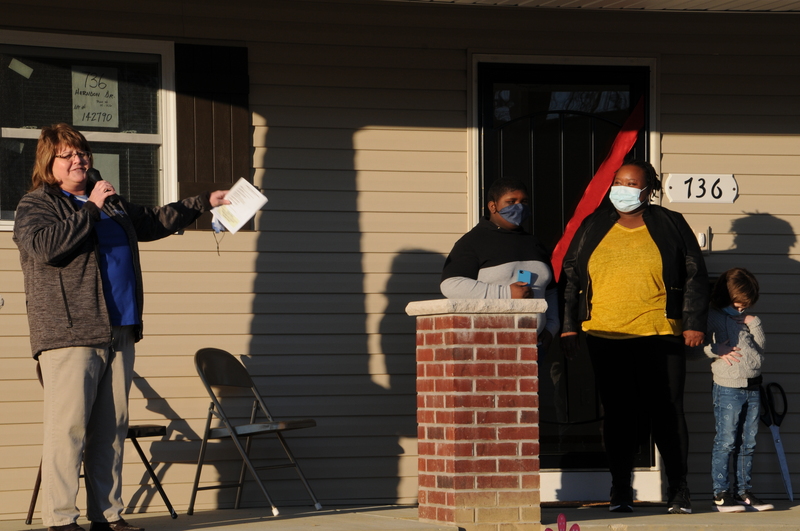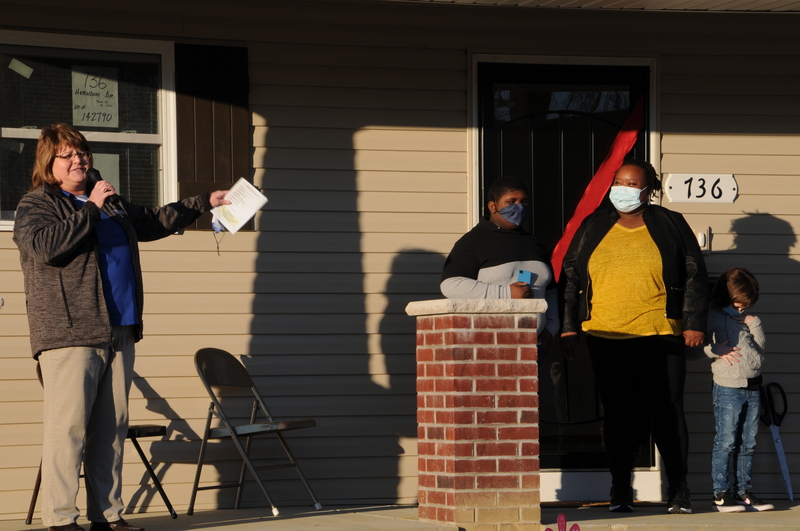 At each dedication, Beth Folz, executive director of Habitat Evansville, offers a word that describes the new homeowner. Folz said a word that describes Cornelia is light because she brings light everywhere she goes. 
"She's always upbeat and just really cares about people," Folz said. "Cornelia, we're so proud of you today and super blessed we can be a part of your homeownership journey."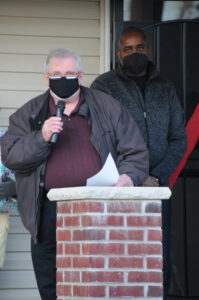 Cornelia's Habitat home was sponsored by the Goins and Head families in memory of Charlie and Ruth Head and Randall Goins. 
Charlie and Ruth Head were faithful members of St. Theresa Parish. By sponsoring Cornelia's home, their children and grandchildren "express their gratitude to them for values imparted and life lessons learned."
Randall Goins was a Habitat homeowner who passed away in September 2015. Randall's brother and sister-in-law, Reginald and Angela Goins, have "faithfully supported Habitat since Randall's passing, knowing what a difference homeownership made in his life." 
Larry Head and Reginald Goins both spoke on behalf of their families.
"We hope and pray that this new neighborhood will be a place to continue the spirit of St. Theresa Parish and a place to build strong, lasting family bonds," Larry Head said.
"(Randall) always talked to me about having a helping hand but not a handout. … He wanted to work for everything he had," Reginald Goins said. "When he came in contact with Habitat, he was able to work his way and earn the home that he had. I remember him having so much pride and joy in what he was able to accomplish."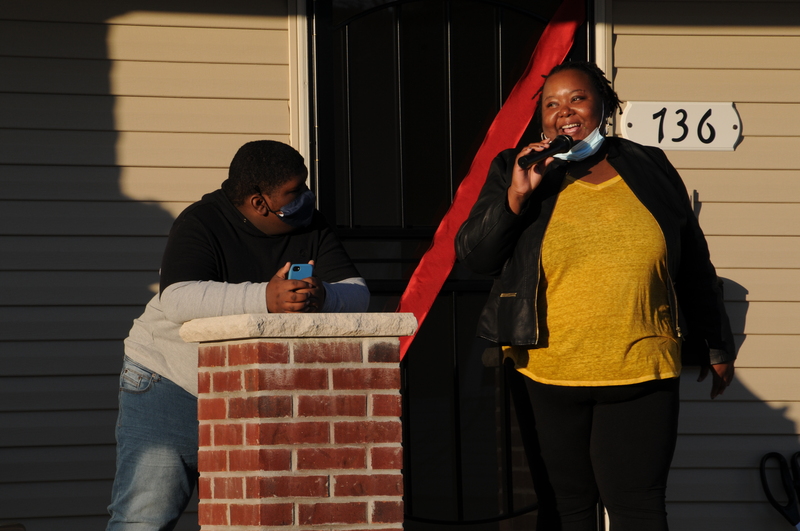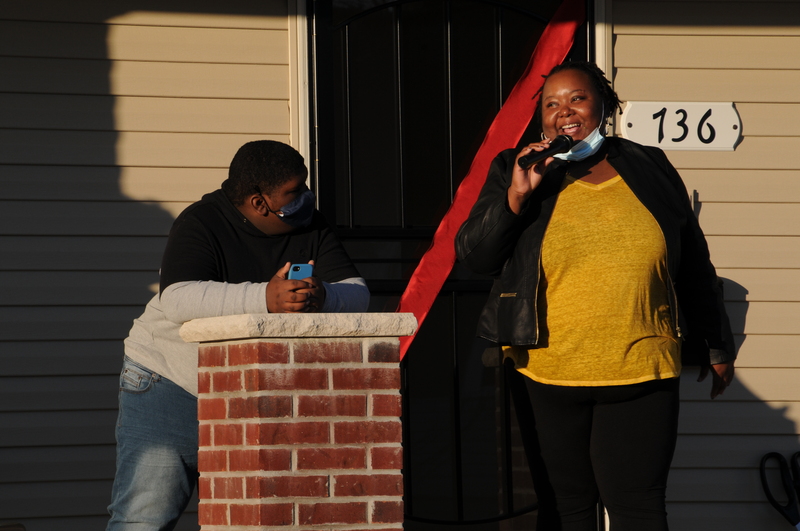 Since being accepted into the program, Cornelia has been working on the required 300 sweat equity hours to make her dream of homeownership a reality. She said it's not always easy, but it's "well worth it" for the security it will bring her family.
"I tell myself all the time: 'Just hold on. It's all worth it. Don't give up!' In the end, it's going to be a beautiful thing for me and my family," she said.
Cornelia's home is the 550th home built by Habitat for Humanity of Evansville in Vanderburgh and Posey counties.