By The Message staff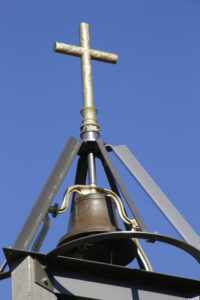 In late December, workers with KM Construction Services of Evansville installed an impressive new bell tower at the Diocese of Evansville Catholic Center. The bell from the old tower was cleaned, sealed and installed at the top of the new tower, which is located along the walk between the Catholic Center and the Sarto Retreat Center.
The old tower was located in the same spot, and it had deteriorated to the point where replacement was deemed necessary. The project was made possible by a generous bequest to the Diocese.
Evansville architect Michael Buente designed the new tower. His design honors the Holy Trinity, and the base of the tower will include symbols honoring God the Father, the Son and the Holy Spirit.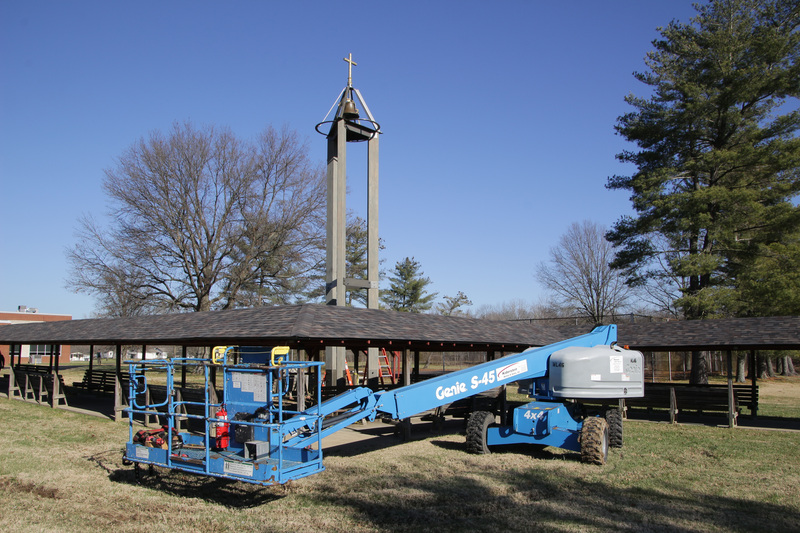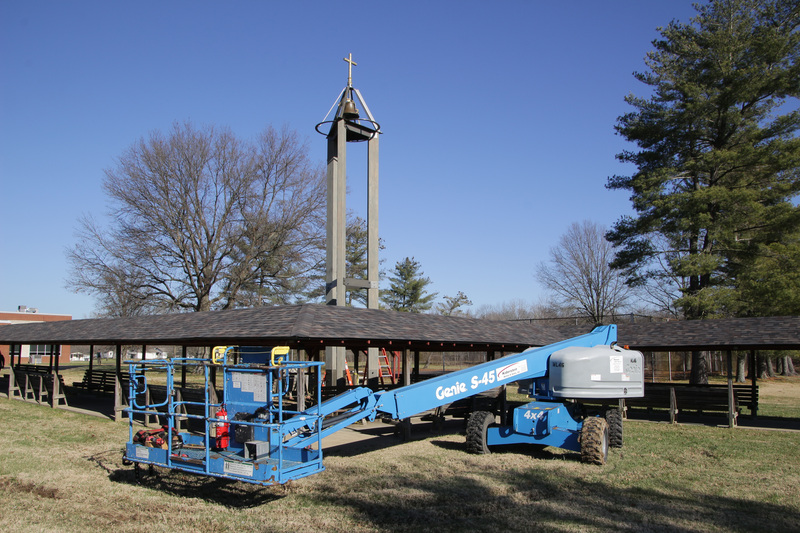 Buente told The Message, "We knew that we wanted the tower to have more verticality than the old tower. So, when the diocese brought out an old cast iron cross that a parishioner had donated and asked if it could be incorporated, we knew that it had to be on top of the tower. The foundation is in the shape of a triangle with trefoil, which, with the three wood columns, are meant to represent the Holy Trinity. The triangle and trefoil shape is repeated at the top of the tower and supports the bell. Steel struts angle upward from the three corners of the triangle and apexes of the trefoil, supporting and leading to the cross, which, of course, is God's plan for our salvation."
An electronic striker will complete the installation. Once in place, the bell will toll daily for the Angelus at 6 a.m., Noon and 6 p.m.