By Megan Erbacher
The Message assistant editor
As a child, Abbey Chapman always loved the Indiana Academic Spell Bowl. She's not sure if it's because Leigh Anne Cutrell was her coach at Westside Catholic School, or because she always loved school, but she suspects it's a mixture of both. 
This year, Chapman had the opportunity to step into her mentor's shoes and coach Westside Catholic's Spell Bowl team.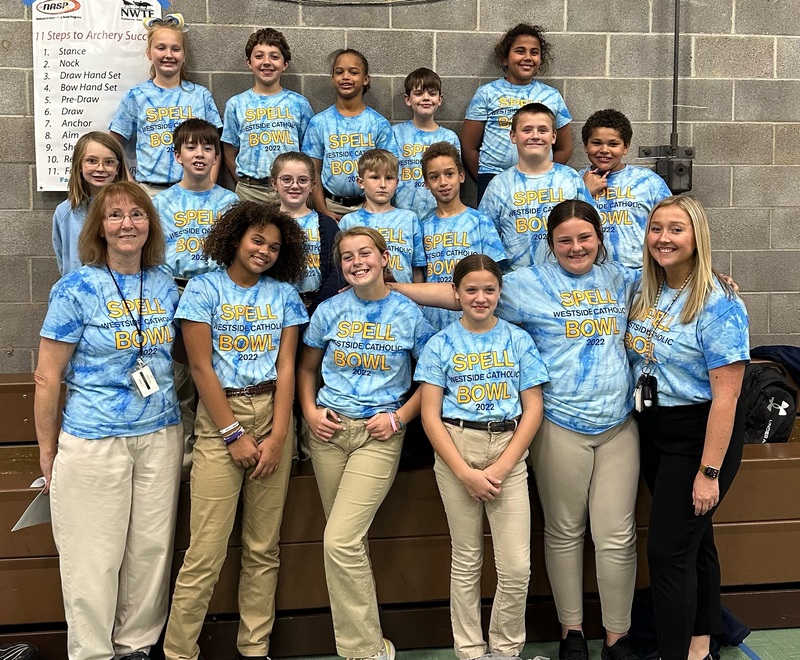 The 2022 Indiana Academic Spell Bowl Competition was Nov. 14 at the Catholic Center in Evansville. Participating schools this year were Good Shepherd in Evansville, Westside Catholic in Evansville, St. John the Baptist in Newburgh, St. Wendel in St. Wendel, North Elementary in Poseyville and South Terrace Elementary in Wadesville.
Good Shepherd School Principal Kristen Girten said it was the first in-person competition since 2019. Spell Bowl was canceled in 2020 due to COVID-19, and it was held virtually last year.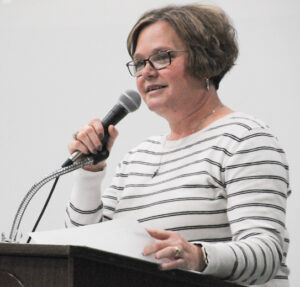 "These academic competitions give our students a chance to be part of a team and compete in a variety of areas and interests," Girten said. "Many of our students compete in athletics, but not all do. Competitions like the Spell Bowl provide that opportunity to all students."
In the green class, South Terrace placed first in the local competition and ninth in the state, Good Shepherd finished second locally and Westside Catholic placed third locally.
St. John the Baptist, Newburgh, placed first in the red class of the local competition and seventh in the state.
This is Chapman's first year to teach fourth grade at Westside Catholic and coach Spell Bowl. 
"I felt as though I wouldn't be able to fill such big shoes because Mrs. Cutrell put 110% into the Spell Bowl. … She was known for her dedication to the team and especially for their high ranking every year," Chapman said. "I loved every second of coaching this year and learned a lot from being on the team myself."
After 40 years of teaching at Westside Catholic, this year, Cutrell stepped away from her fourth grade classroom to serve as a resource teacher. She coached Spell Bowl for 15 years. During her tenure, Westside Catholic teams placed among the top 10 in the state 12 times. 
Cutrell was excited to pass the torch to a previous student. She said Abbey was always a great student and speller on the 2010 and 2011 Spell Bowl teams.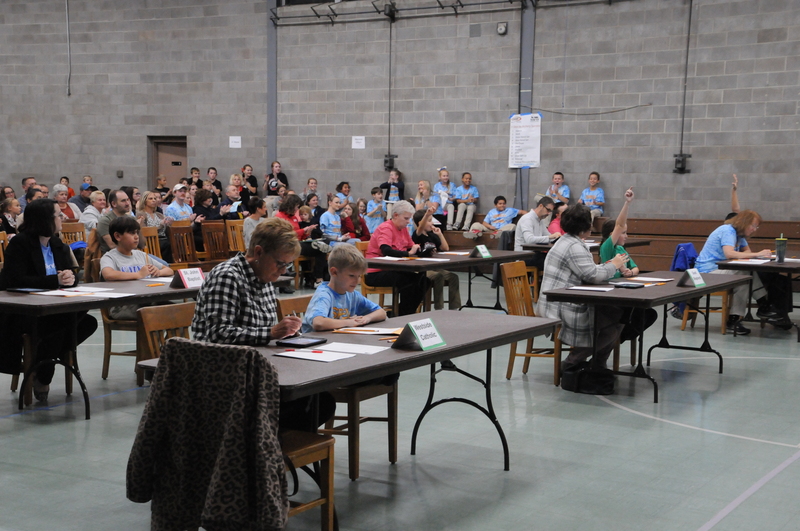 "As someone who coached teams for many years, I admire her dedication and understand the extra time and commitment it takes to coach a successful team," Cutrell said. "Undertaking this position, especially in her first year as a teacher, speaks volumes about her work ethic and dedication to her students! We have definitely come full circle."
Chapman said Cutrell taught her many life lessons and went above and beyond in everything she did.
"I remember feeling so loved in her class. … She is an incredible woman of faith and is dedicated to her school and her church. I hope to be half of the teacher she is one day."
Cutrell said her spirit is renewed every season when she sees the transformation of Spell Bowl students.
"When competition night arrives, to see a student go from a bundle of nerves to a big, bright smile on their face always warms my heart," she said. "I think Spell Bowl teaches the kids that preparation leads to confidence in one's abilities, and these experiences will instill a lasting confidence in them."
Holy Trinity School in Jasper competed at Cedar Crest Intermediate in Huntingburg and placed seventh in the state in the green class.