By Megan Erbacher
The Message assistant editor
Tyler Schmitt, a sixth-grader at St. John the Baptist Catholic School in Newburgh, planned to travel to Georgia this month to compete in the National Amazing Shake competition until the coronavirus pandemic halted his plans.
Schmitt still gets to compete, however, but it will be virtually.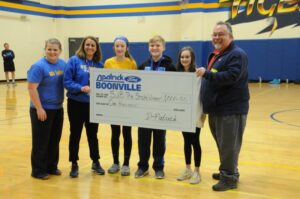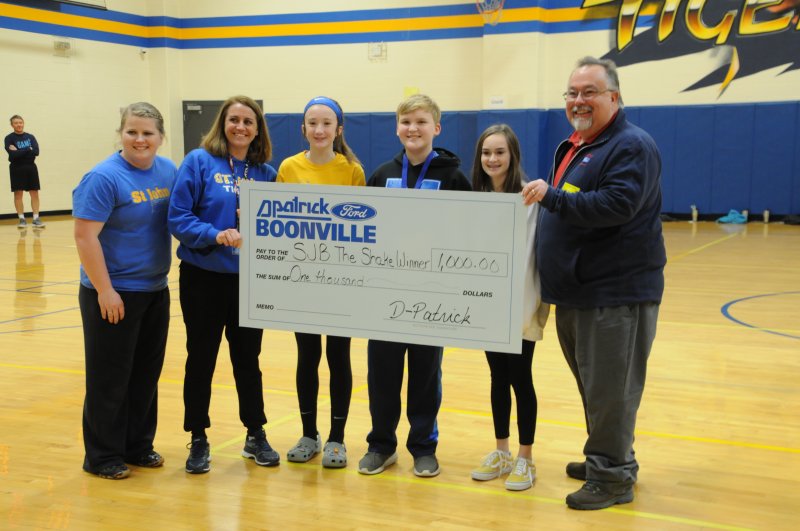 St. John Newburgh High Ability Math Teacher Becky Humm learned at the end of April that Schmitt has the opportunity to compete from home for free. In an April 23 email to National Amazing Shake Chaperones, The Ron Clark Academy in Atlanta, Georgia, announced an Online Global Amazing Shake competition for students in grades 5-8. Kids who were registered for the National Amazing Shake competition were invited to compete at no charge, the email stated.
During the weeklong competition from May 18-22, students will be interviewed online, participate in information workshops and activities designed to improve their skills. Throughout the week, winners for each round will advance to final rounds of the competition, while those who don't move on will be invited to view the remaining events and participate in more training sessions.
At the end of the week, a Global Amazing Shake Champion will be named.
In December, St. John Newburgh received a grant from D-Patrick Boonville Ford to make the first-ever SJB Shake competition possible for students. Before Christmas break, about 100 middle school students competed in five events throughout one day: a six-minute interview, a situational response, a press conference, a "work the room" simulation and the "fishbowl."
The goals of the competition include honing interpersonal skills like a good handshake, how to introduce themselves to strangers and how to talk to adults and peers. Community volunteers judged the events and chose the Top Ten finalists, who then competed in a dining-etiquette challenge at Biaggi's Italian Restaurant. Student-finalists dined and conversed with five new judges.
At the end of January, Schmitt said it felt amazing to win the first SJB Shake competition.
"Everyone did such a great job," Schmitt said of his peers. "I was pretty impressed how everyone around me participated in the conversation around me and everyone was in it to win it. I was very grateful to end up at the top."
Look for coverage of the Online Global Amazing Shake competition in the May 29 issue of The Message.