By The Message staff
Devin Carpenter of St. Francis of Assisi Parish in Dale shared the photo accompanying this story with The Message. It shows a contractor working on tuck-pointing and sealing the exterior of St. Joseph Church in Dale. This is one of several projects made possible for St. Francis of Assisi Parish by the Stewards of God's Grace capital campaign.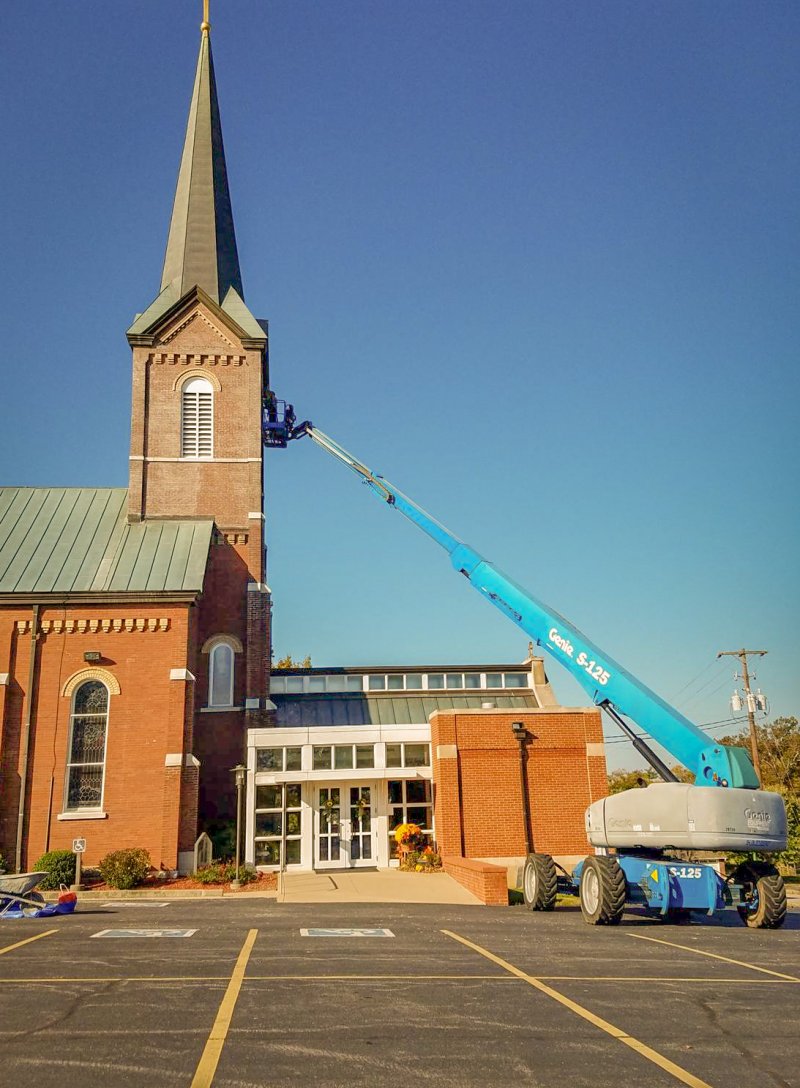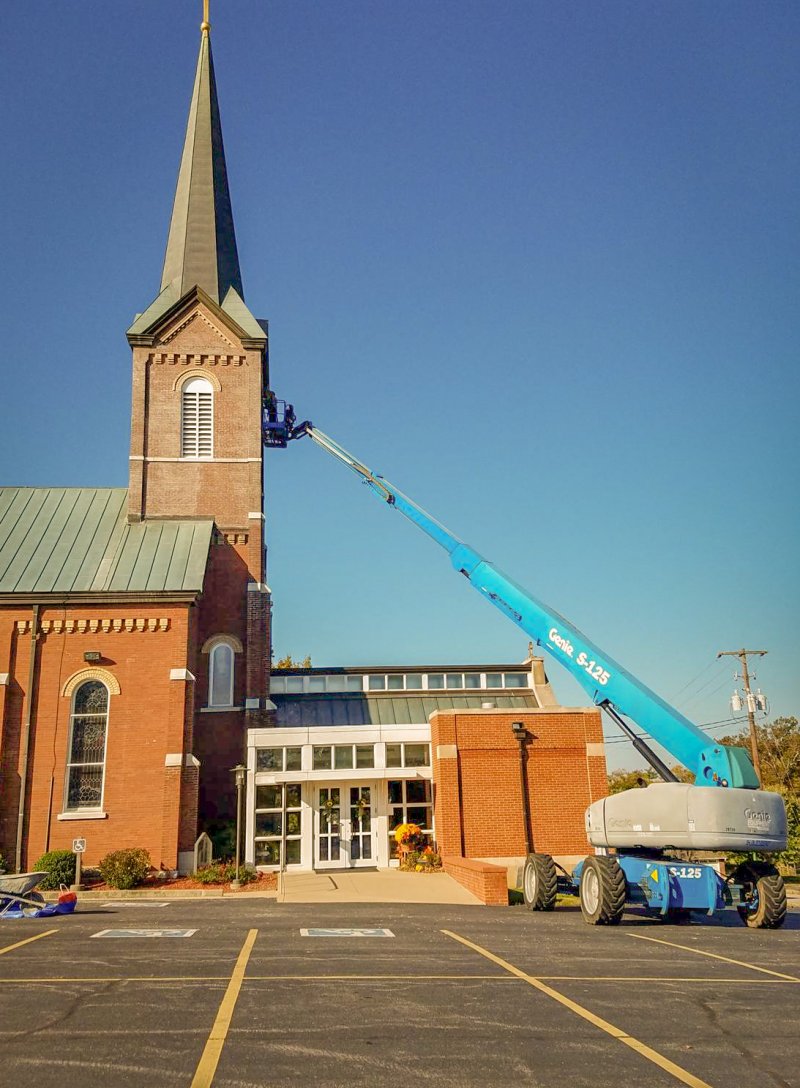 Other projects involving parish buildings include renovation of the acoustics and sound system in the Parish Center at St. Joseph, replacement of the rectory roof at Mary Help of Christians in Mariah Hill and replacement of the large window on the south side of St. Nicholas Church in Santa Claus.
Funds from the campaign also are going toward the parish's discipleship and youth-ministry efforts.
Parish staff thank parishioner Chuck Pund for overseeing the project. They tell The Message that he's been an unbelievable help in most parish projects.
The Message will publish reports on other projects across the diocese that have resulted from the first-ever diocesan-wide campaign in future issues.